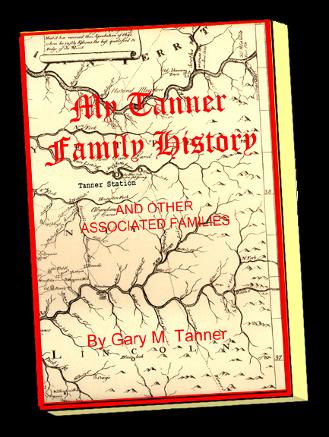 In the writing of this book I have not only learned about the different generations of my Tanner family, but also about the history of our country of which they played a part. It is my hope that the reader will not just read about places, names, and dates in these various chapters, but will come away with the realization that they have learned about some of the history that has taken place over the past 360 years forward, some of which were not only about my Tanner family, but some of which may be their own.
Table of Contents
Introduction
15th through 17th Century Tanners of England
The England-Jamestown Connection
The Early History of Tanners in Colonial Virginia
I Joseph Tanner 1st
II Edward Tanner 1st
III Joseph Tanner, son of Edward Tanner 1st
IV John Tanner 1st
V David Tanner
VI David Cofil (Coffield) Tanner
VII John H. Tanner
VIII George Washington Tanner
IX George Edward Tanner
X The Jennings and William Tanner Family History
XI Baptist Preacher John Tanner, Jr.
XII John "The Falcon" Tanner, Indian Captive
Conclusion
My Tanner Family History (Ships Free!)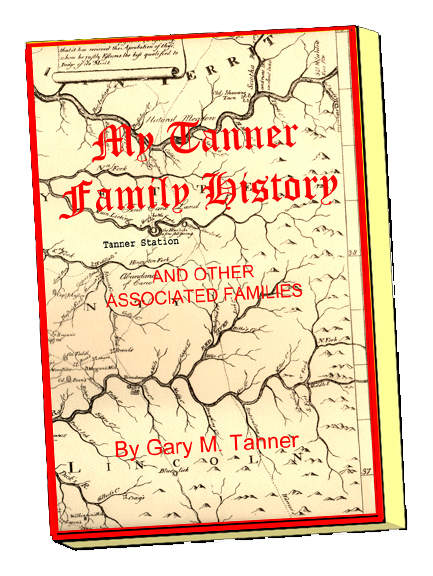 $ 49.99 USD
SHIPS FREE. ILLUSTRATED.

Gary M. Tanner traces his family history from 1444 England to his ancestors' arrival in the New World in the 1600s, to modern times. Filled with many fascinating stories, not just of the Tanners, but of American History. Includes a look at the life of John Falcon Tanner, the adventurer, war hero, and famous author of a book regarding being raised by and living among Ottawa and Ojibwe people during the early 1800s. 240 page color softcover. Many illustrations, maps, diagrams, and photos. 8.5 X 11.