Special Pricing for Schools!
Up to 50% off if multiple copies are ordered.
See below

Early Life Among the Indians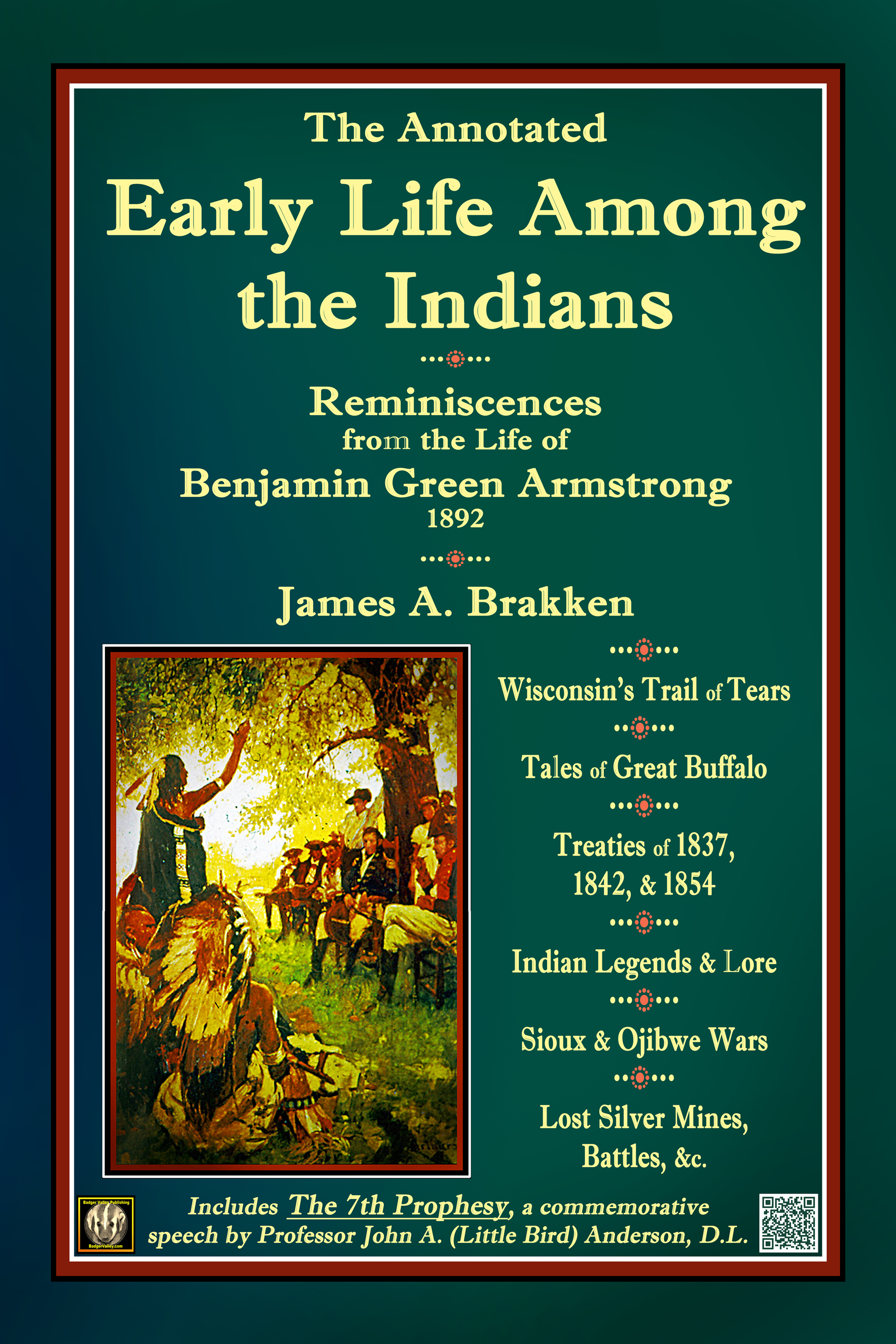 $ 17.99 USD
SHIPS FREE!
James Brakken's Annotated Early Life Among the Indians
The 1892 Memoir of BENjamin ARMSTRONG
An amazing look into 19th century life in Benjamin Armstrtong's life.
Commentary by award-winning northwestern Wisconsin author - historian, James Brakken. Contributions by Prof. John (Little Bird) Anderson and Paul (Skabewis) DeMain.

This is the 1892 memoir of Benjamin Armstrong, a Lake Superior trader whose drive to defend his Native American friends knew no bounds. It is a story of courage in the face of adversity during a time when European immigration forever changed life in the western Great Lakes states. (More info below)

Early Life Among the Indians 10 copies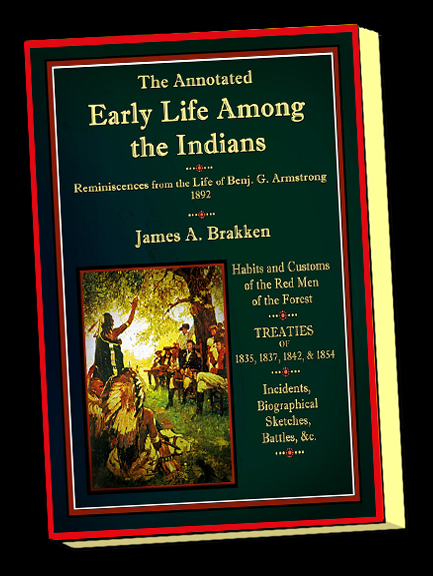 $ 140 USD
Purchase 10 copies and the price is $14 each ($3.99 off). Ships direct from the printer. Not signed. Tax and shipping included.
Early Life Among the Indians 20 copies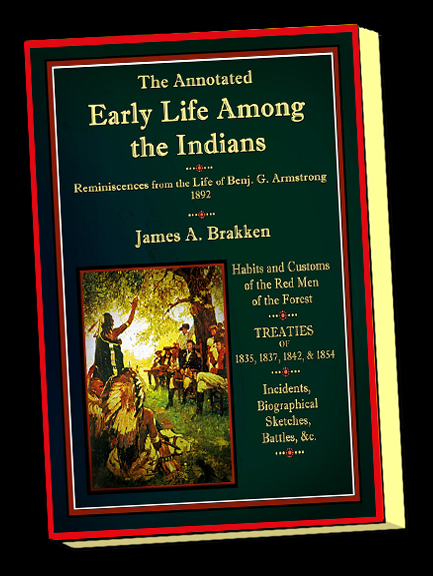 $ 240 USD
Just $12 each, direct shipped to your door from the printer. Not signed. Tax and shipping paid by James Brakken
A poem written in memory of Prof. John (Little Bird) Anderson, a contributor to this book, is below. The painting of Little Bird was created by Cable artist, Sarah Balbin. Megwitch.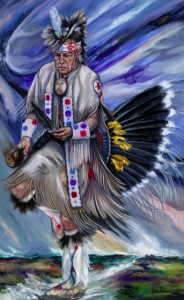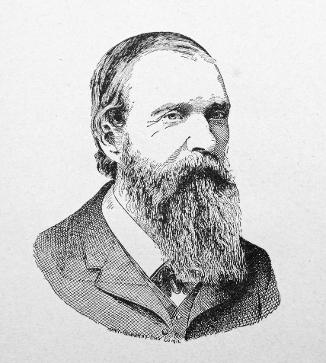 Benjamin Green Armstrong 1820 - 1900

ARMSTRONG BOOK LAUNCH EVENTS: The first run of the final edition has arrived. Copies will soon be at my "select" outlets. I will launch the book at several NW WI locations. Return here or watch my fb page for news. Book launches:
Sept 12, Hayward Library , 6:30 PM. Free.
Sept 13, LCO Comm College. Refreshments. PowerPoint discussion at 9 to 1 PM. Free family event.
Foreword
I am privileged to come from a family line steeped in Ojibwe, Oneida, and Scottish history—a DNA tree that goes back hundreds of years— from the Island of Lewis in Scotland to Sorel, Quebec, then to the Great Lakes region where my Ojibwe ancestors made their home for centuries more. And where family, tribal, and settler histories intertwine with cultural, economic, and political relationships today.
In spite of early genocidal policies of the U.S. government and European ailments that killed thousands, the Ojibwe side of this family tree continues to reflourish in the 21st century, providing a path for new opportunities on an ever-changing landscape.
Essentially, history is like the seven blind men touching the elephant. Each event remembered is meaningful to the people who experienced and carried those memories. Shared, written memories allow us to peek into the past from many angles—allow us to revisit ancient lore and oral stories handed down.
My family—and probably yours—rubbed elbows with much of the history offered within the Armstrong memoir. Reviewing his story, correcting a few errors, and adding context gives us a fresh view of a controversial but nostalgic period in U.S. history and the history of the Ojibwe Nation tribes.
We can't change history. We can only learn from it. And The Annotated Early Life Among the Indians contributes to a clearer picture of our past, setting parts of the record straight. Perhaps it might guide all of us as we move forward.
Our elders often challenged us to know where we came from in order to know where we need to go. To all who thrive on understanding our past, I invite you to enjoy this new addition to the literary library of our collective history.
Paul DeMain (Skabewis),
CEO of Indian Country Communications, Inc.
Oneida/Ojibwe - Bear Clan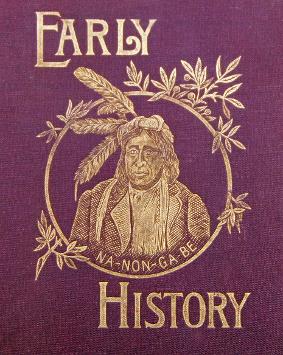 Available from BadgerValley.com and also at the Northern Great Lakes Visitor Center's Spirit of the North Gift Shop plus select outlets including the Ashland Historical Society Museum, the Douglas County Historical Society Museum, Spirit Bay in Canal Park, Grand View Market, Little Gift Shop in Solon Springs, Redbery Books in Cable, Northwoods Craft & Variety, Marketplace Foods, and Gordy's Market in Hayward, Northwind Book and Fiber in Spooner, Chequamegon Books in Washburn, Apostle Island Books and the Rittenhouse Inn in Bayfield. Many other local outlets, too, but discounted at BADGERVALLEY.COM where shipping is free and sales tax is paid by the author. Also available at many local historical societies and the Loon Saloon on Lake Namakagon.

This is the 1892 memoir of Benjamin Armstrong, a Lake Superior trader whose drive to defend his Native American friends knew no bounds. It is a story of courage in the face of adversity during a time when European immigration forever changed life in the western Great Lakes states.
This illustrated chronicle of Armstrong's life includes:
· Negotiating rights to harvest fish, game, & natural bounty
· Indian councils with Presidents Fillmore and Lincoln
· Lost silver mines in northwest Wisconsin
· Fur trade industry troubles and changes
· Tales of Great Buffalo and other chiefs
· The treaties of 1837, 1848, and 1854
· Ojibwe stories from times long past
· Indian laws, customs, and religion
· Origins of the Ghost Dance
· Sioux and Ojibwe wars Coming soon to
· The Battle of the Brule BadgerValley.com
· Revenge of the Sioux & Select Outlets.
· The Black Hawk War
Plus ...
Ojibwe-English translations
Original photogravure illustrations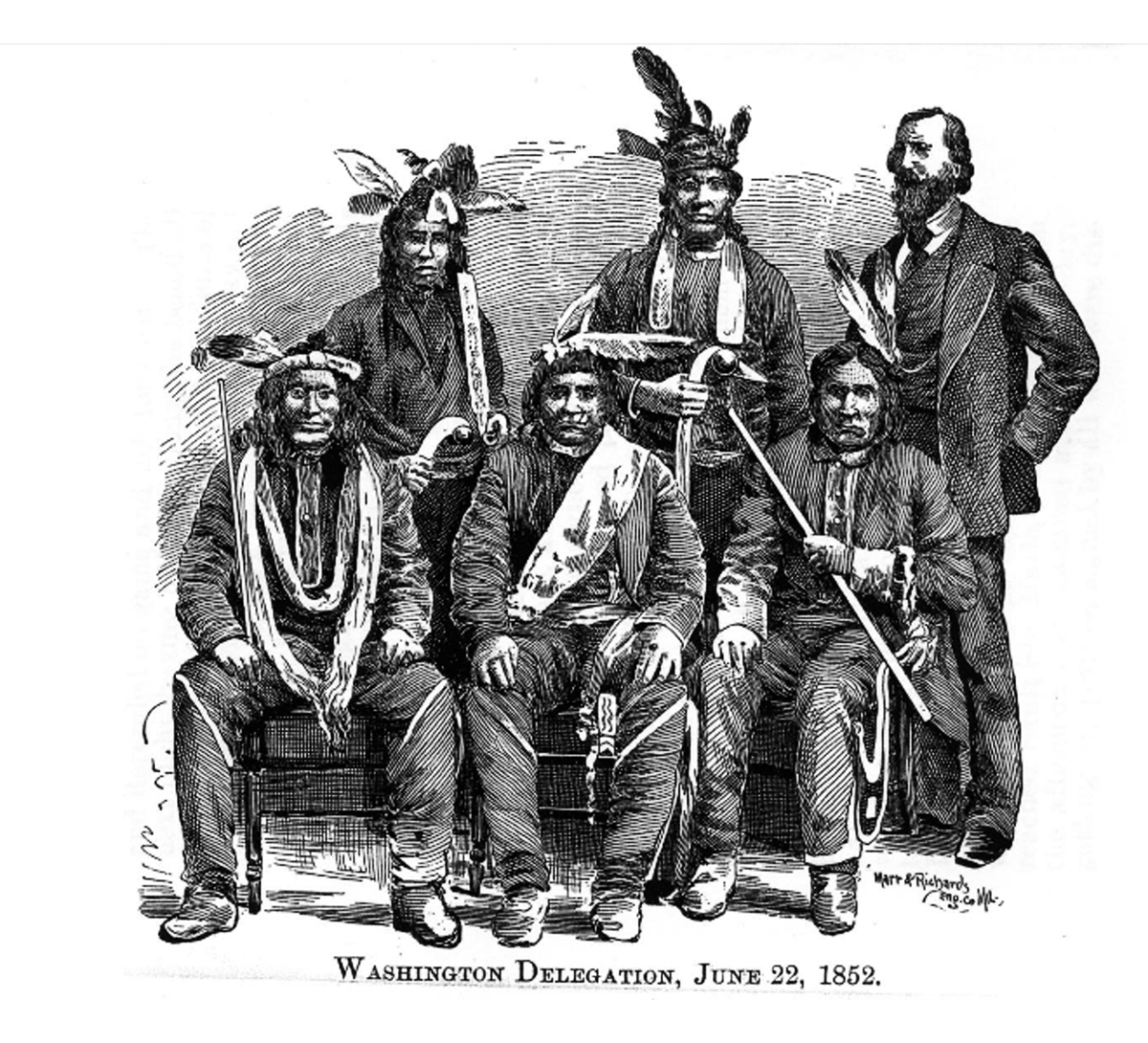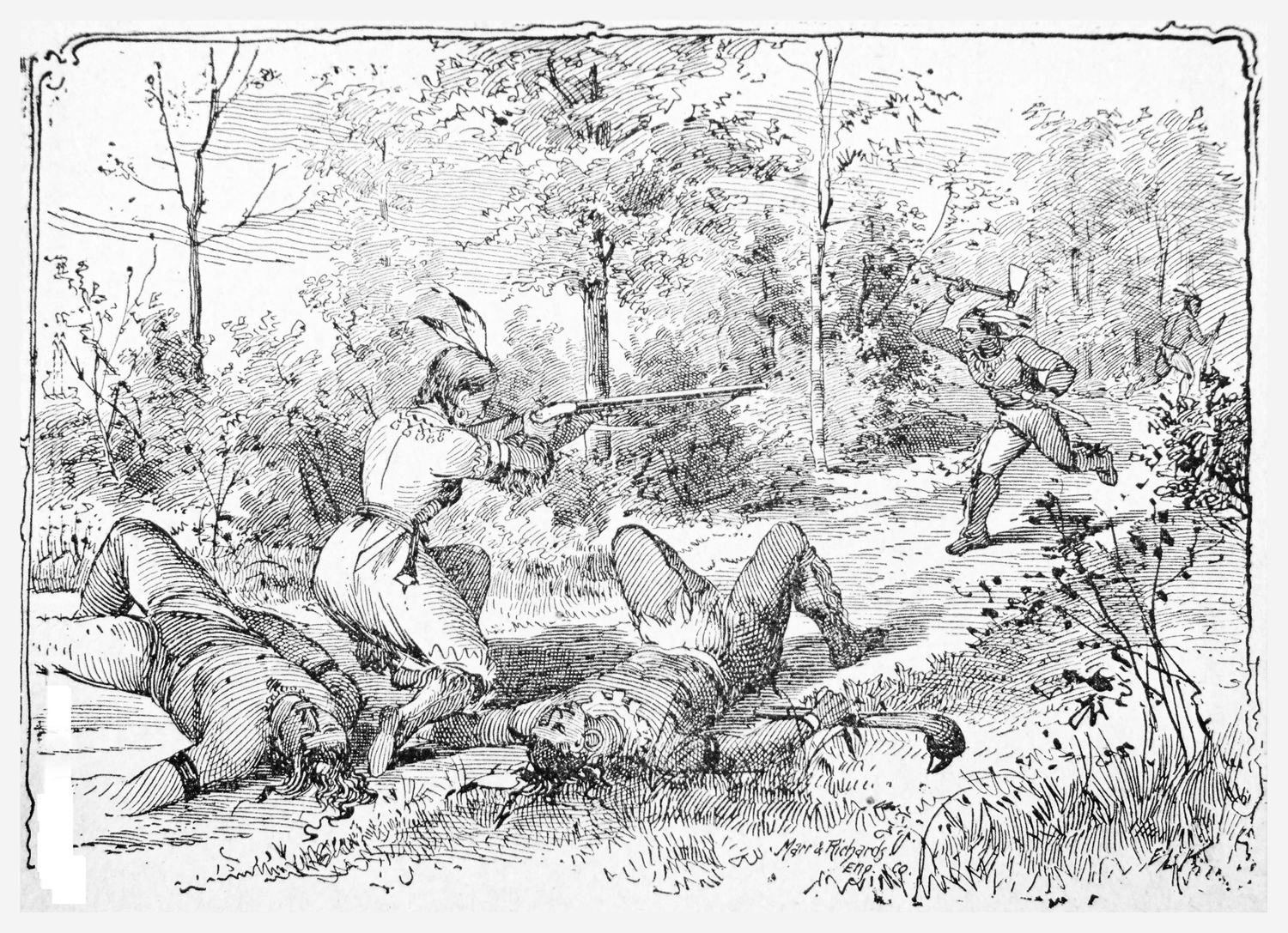 Many original 1890s photogravure illustrations by Marr & Richards Engraving Co, Milwaukee, WI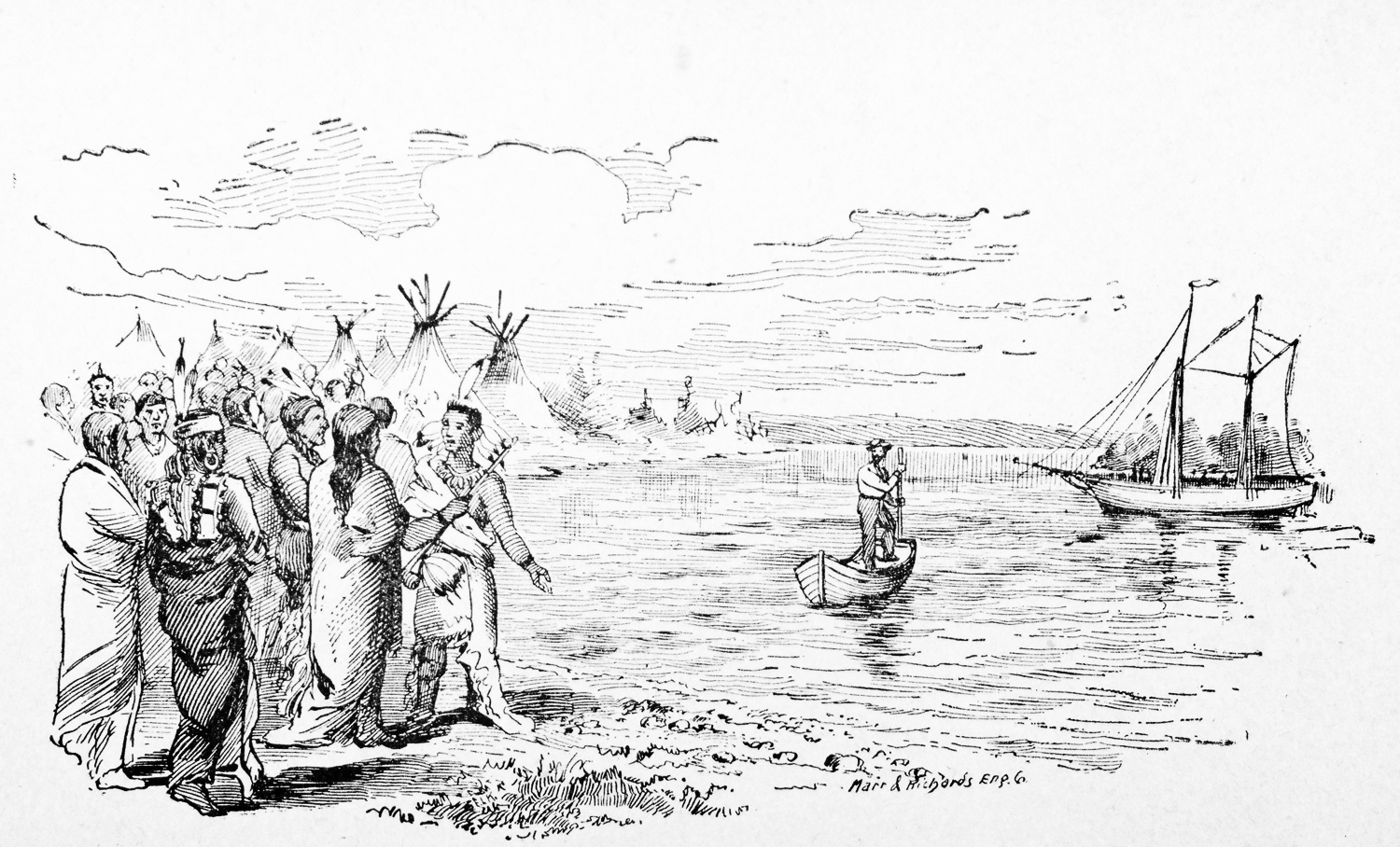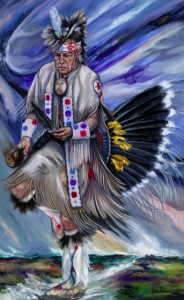 Always an educator, Dr. John Anderson (pictured above in ceremonial dress) collaborated with me on sections of my most recent book about the life of Benjamin Armstrong. During our last meeting, only weeks before his passing, I handed him the first copy of the book, a limited run "draft" copy.
We spoke of some of his many accomplishments—the youngest tribal leader in the U S—starting the Native American Studies program at St. Scholastica College and teaching there for many years—implementing Native Studies programs at Northland and Mt. Scenario colleges—making higher education accessible here in our own community by starting the LCO Community College—and more. As I was about to leave on that last day of work on our book, he ended our talk with a smile and these five words: "Even little birds can fly high."
I left that day, pleased John could hold our book. I knew it was unlikely we'd see each other again in this life. Then, wondering how I could ever return the favor of his friendship and advice, I realized he'd probably want only that I make good use of my time by trying to help others learn more about our past. I think he'd also want me to tell good stories. Professor, this poem is for you and comes with my gratitude and love.
Our Little Bird has flown James Brakken July 14, 2016
Far o'er the Earth Mother
Sailing, soaring, like a dove
On wings of wisdom, wings of love
Rising still, so high above
Singing now another song
Wanting us not long to mourn
So soon gone to be reborn
Somewhere beyond the greatest river
The sparkling, clear, eternal river
Our Little Bird has flown
Up, up, high, into heaven
Teaching all that even
Little birds fly high,
Yes, our Little Bird flies high.