CONTEST NEWS: CONTEST TEMPORARILY SUSPENDED PLEASE CHECK BACK

CONTEST OPEN TO ALL. PLEASE TELL OTHERS! Scroll down to enter.

CONGRATULATIONS to KRISTIE KRINGLE FOR HER AWARD WINNING POEM IN THE SPRING ISSUE OF northwoodslifestyleonlinemagazine.com/

NEW NORTH WOODS

LITERARY CONTEST SUMMER Theme: DUSTY ROADS

1 poem, 1 prose, Due MAY 3, ENTRY FEE REDUCED. NOW ONLY $1 per item entered. Good Luck

HERE'S YOUR CHANCE to add another (or maybe your first!) literary accomplishment to your résumé AND get published. (Press release for this ongoing contest is at bottom of this page.)

Presented by northwest Wisconsin's Badger Valley Publishing and Northwoods Lifestyle Online Magazine.

May 1 deadline for next contest. Theme: Dusty Roads. 2 categories: Poetry (any style) 40 lines max. And flash fiction, 600 words max.

OPEN TO ALL WRITERS, all ages, all skill levels, all techniques and genres EXCEPT:

NO EROTICA. NO EXTREME OBSCENITIES. (Note that obscenities may help or hurt any writing.)

EVERY AUTHOR WILL RECEIVE RECOGNITION

WINNERS WILL HAVE THEIR SUBMISSION POSTED IN A FUTURE ISSUE OF NORTHWOODS LIFESTYLES ONLINE MAGAZINE
CONTEST THEME WILL VARY WITH EACH ISSUE
ONLINE SUBMISSIONS ENTER AS OFTEN AS YOU WISH

$1 READING FEE PER ITEM SUBMITTED ONLINE

SEE NorthwoodsLifestyleOnlineMagazine.com for bi-monthly themes
All submitted items will be read and evaluated for advancement. Although winning entries will be published, all other entries may be published at a future time. All submissions must be accompanied by statement of originality and copyright. One-time release for publishing in Northwoods Lifestyle Online Magazine also required.

The nominal entry fee will cover expenses. Excess funds, if any, will be pooled to create a prize fund for future contests.
TO ENTER, click "BUY NOW" to pay the $1 fee, then follow the instructions. Your item will only be used for this contest and not shared elsewhere except for those winners who have their item published in Northwoods Lifestyle Magazine.

CLICK "BUY NOW" TO ENTER AND PAY $1 AUTHOR AWARD CONTEST FEE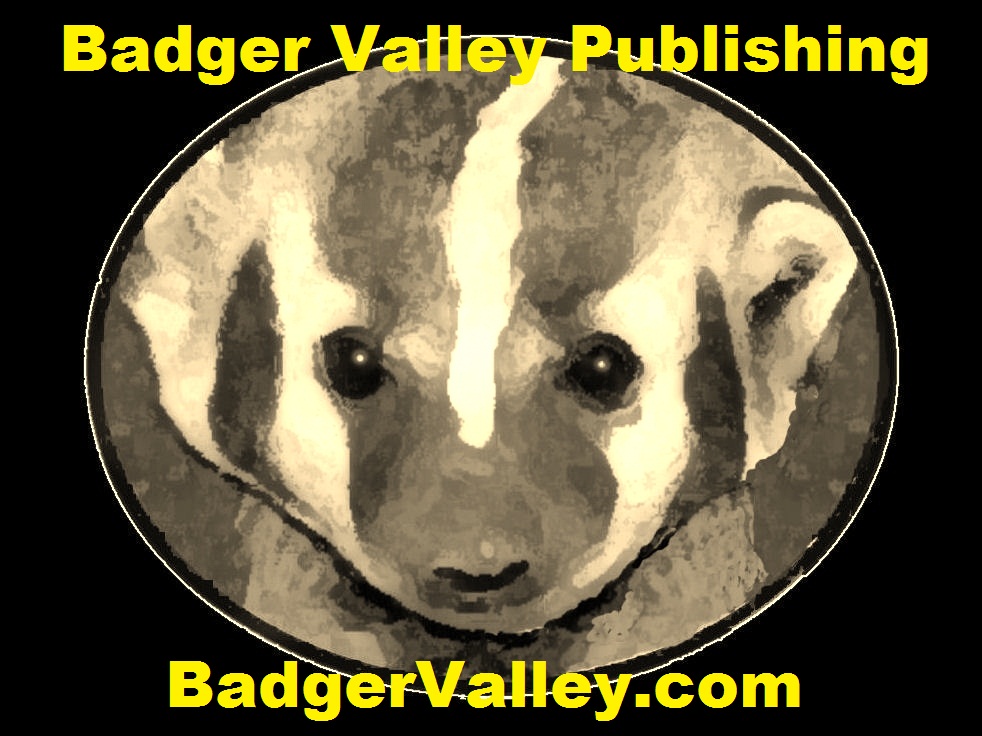 $ 1 USD
Each separate entry submitted requires a $1 fee. Enter as often as you like. EVERY entry will be read and evaluated for advancement. No fee will be returned except possibly as prize money. Any entries received after the posted deadline will be considered for future editions and/or contests. Entries must include statement of originality and waiver of rights allowing one-time use in Northwoods Lifestyle Online Magazine. Judges decisions are final. Submitter agrees to hold harmless in all matters Badger Valley Publishing and Northwoods Lifestyle Online and their owners and/or representatives. Original entiries only. Previously published items accepted with copyright waiver. Items must be submitted electronically. BVP and NLO not responsible for late, lost, or erroneous entries. Profanities are highly discouraged. No erotica. Good luck!
How to submit entries:
1. Copy the statement to the right and paste into an email text to BVP (
BayfieldCountyLakes@Yahoo.com
). 2. Type your full name and pen name, if any, plus your address and phone number. 3. Paste your contest entry below your name and address. DO NOT SEND ATTACHMENTS. BVP WILL NOT OPEN THEM AND YOUR FEE WILL NOT BE RETURNED. 4. The author's name should not appear between the title and the body of the story or poem. This will make it easier for us to deliver your entry to our judges w/o your name appearing. (Entries published WILL have the author's name cited.) 5. In the email subject line, type "AUTHOR AWARD" and the DEADLINE DATE. (Ex: AUTHOR AWARD FEB 3, 2014) 6. Send the email to
BayfieldCountyLakes@Yahoo.com
BEFORE MIDNIGHT of the deadline date.
(Remember: ONE ENTRY PER EMAIL.$2 per entry.)
You will get email updates on your contest standing from Badger Valley. Thanks for helping us create this opportunity and build this into an exciting contest for north land writers. Good luck!
(A widget will someday be added to this site which will allow entries to be posted right here. For now, please send via standard email text.)
AUTHOR AWARD PROGRAM WAIVERS
(Copy and paste this into an email to
BayfieldCountyLakes@yahoo.com
per step 1 to the left.)
COPY & PASTE ENTIRE PASSAGE AND EMAIL
I have read the rules and I attest that the contest entry I am submitting below is totally original and only my work. I am the sole owner and I authorize Badger Valley Publishing and Northwoods Lifestyle Online Magazine to judge my entry. I will accept the judge's findings. I also authorize NLOM and BVP to post my contest entry in any upcoming NLOM publication. I understand I may or may not receive any monetary award or payment. I hold harmless BVP and NLOM and their representaties in all manners and respects in regard to this contest entry.
IF THIS ITEM IS COPYRIGHTED BY ANOTHER AND/OR IF THIS ITEM HAS BEEN PUBLISHED IN ANY FORM OR BY ANYONE, I ASSUME FULL RESPONSIBILITY FOR ANY AND ALL CLAIMS REGARDING COPYRIGHT INFRINGEMENTS AND ASSUME FULL RESPONSIBILITY THEREOF.
(Note to writers: If unsure if someone other than you holds copyright, you are far better off not risking a claim. Instead, write something new.)
COPY AND PASTE ENTIRE PASSAGE AND EMAIL TO BAYFIELDCOUNTYLAKES@YAHOO.COM TO INDICATE YOU HAVE FULL RIGHTS AND AGREE TO ALLOW NORTHWOODS LIFESTYLE ONLINE MAGAZINE TO PUBLISH YOUR WORK. BE SURE IT IS CLEAR THIS COMES FROM YOU BY INDICATING TITLE AND YOUR NAME. Questionable entries will be disqualified without return of fee.
Local Publishers Offer Author's Awards Program
Jennifer Rich, owner and editor of Northwoods Lifestyle Online Magazine of Hayward, Wisconsin, and James Brakken, author and owner of Badger Valley Publications of Cable, have teamed to create an online contest for regional authors and poets. Winning submissions will receive certificates and will be published in Northwoods Lifestyle Online, a free, bi-monthly, e-magazine, now available at NorthwoodsLifestyleOnlineMagazine.com.
All submissions will be read by experienced literary judges and all contributing writers will be recognized. Authors may enter online at BadgerValley.com. Goals include offering authors acknowledgement of their writing and the opportunity to add an achievement to their writing résumés. As their joint "Author's Awards Program" builds interest, cash prizes may become available.
The next Northwoods Lifestyl Online – Badger Valley Authors' Award contest theme is "DUSTY ROADS." Original poems, (up to 40 lines and either traditional or free-form style) and flash fiction stories (300 words maximum), must be entered by MIDNIGHT, Feb 3. A reading fee of $1 per is required and will also be submitted online by Paypal or standard credit card. Only online entries will be considered. Official rules can be found at the Author Awards page at BadgerValley.com. The winning entries from this contest will appear in the SUMMER issue of Northwoods Lifestyle Online.
Jennifer Rich is the editor and publisher of Northwoods Lifestyle Online Magazine, a publication offering a look at contemporary living and vacationing in northern Wisconsin, Michigan's Upper Peninsula and northern Minnesota.

James A. Brakken is the award-winning author of The Treasure of Namakagon and Tor Loken and the Death of Chief Namakagon, fact-based novels about 1880s timber, treasure, and treachery in northwest Wisconsin. He also wrote DARK, A Campfire Companion, an illustrated collection of his original short horror stories and delightfully frightening poems. His books are available at Redbery Books, BadgerValley.com, Createspace.com, many museums, and other preferred outlets in northern Wisconsin. Brakken is also the 2013 winner of the Lake Superior Writers award for his creative non-fiction, "Justice." Free samples of his writing are available at BadgerValley.com's CLIPS FROM THE BOOKS page.

VISIT http://northwoodslifestyleonlinemagazine.com/ TO SEE THE NEW, FREE NORTHWOODS LIFESTYLE ONLINE MAGAZINE!
PLEASE SHARE THIS INFO WITH OTHERS SO WE CAN SOON BEGIN OFFERING CASH PRIZES!
For more contest information and (when available) upcoming themes, see the Author Awards page at BadgerValley.com which is also known as www.TheTreasureofNamakagon.com