Click on any book to see it's page, SOME EXCERPTS, and ordering information.
Award-winning northern Wisconsin books. Great Gifts for all ages. ALL have free Shipping & WI Tax Paid


BREAKING NEWS: "NEW TRUE-CRIME NOVEL, INFAMOUS, FINISHED." LEARN MORE BY Scrolling Down.

Join James at next summer's CABLE FARMER'S MARKET, most Saturday mornings at the UCC and OUTSIDE, some Mondays at the FREE Hayward Summer Flea Market (if Covid allows.)
Pre-orders are coming soon for these AWARD WORTHY STORIES from our past. Watch here for orderingdetails. ONLINE book launch should occur sometime this summer.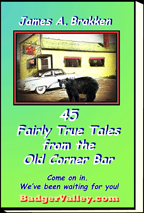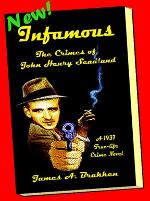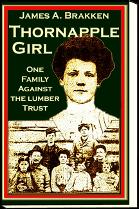 Pre-orders are coming soon for this story of a girl shot down by our sheriff in 1910. Watch here for ordering details. ONLINE book launch should occur sometime this summer.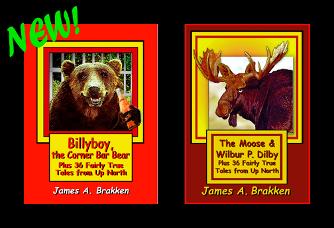 Infamous:

The Crimes of John Henry Seadlund
Available here now.
INFAMOUS (Ships Free, Tax Paid)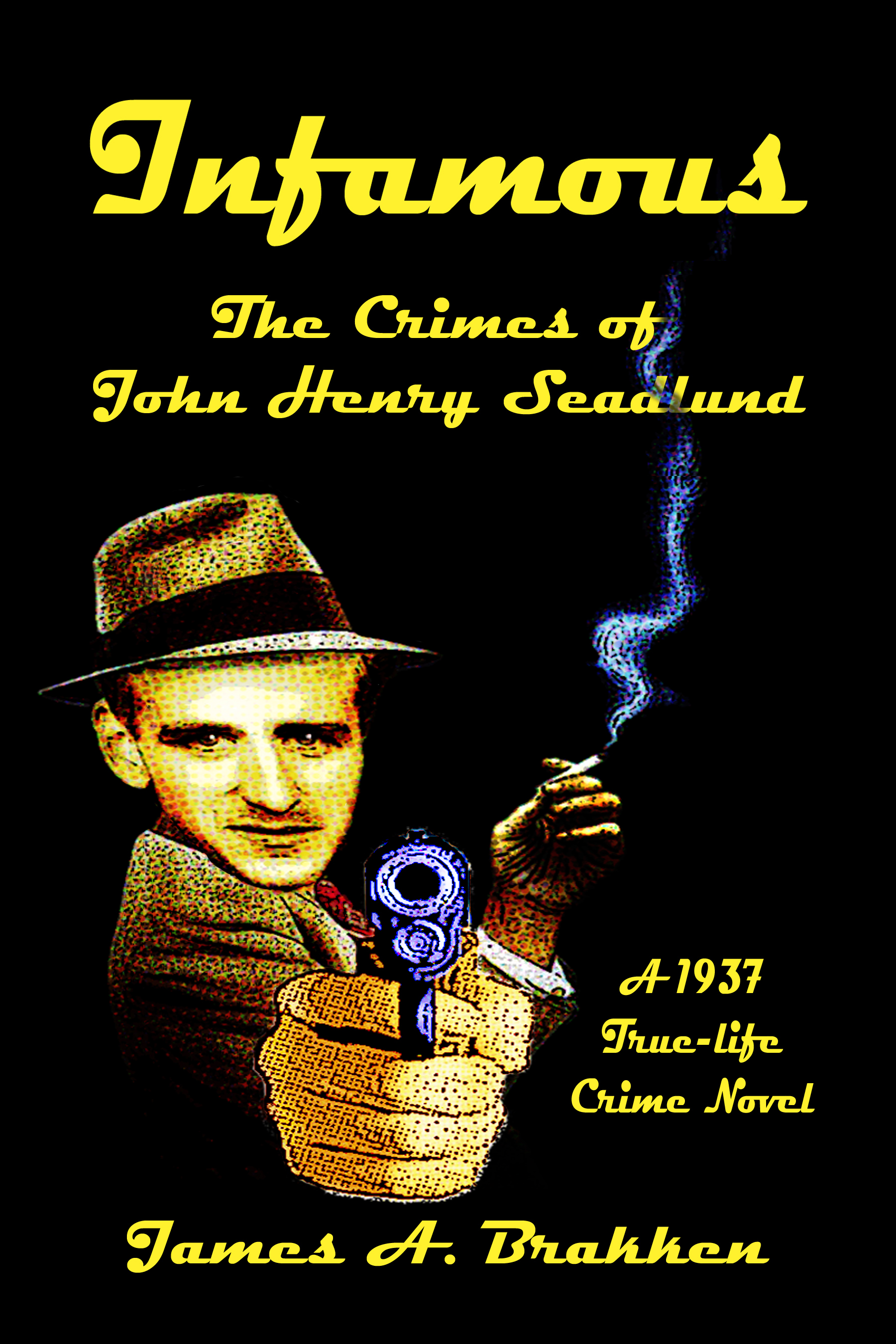 $ 17.99 USD
An amazing story of a north woods man who turns to crime during the Great Depression. Connections to Dillinger's gang, MN and WI bank robberies, kidnappings, and worse crimes. Before it ends, J. Edgar Hoover will visit Walker, MN, and Spooner, WI to view the scenes of Seadlund's most atrocious crimes. Hoover will call him "the cruelest criminal" he'd ever encountered. Suitable for all ages. Illustrated. Available May, 2019.
MIX OR MATCH ANY 3 BOOKS! (Ships Free)

$ 49.99 USD
Save $11, (that's $4 off the reg book price, $3 sales tax, and $4 shipping cost) when you order the complete set!
ORDER WITH CREDIT CARD OR PAYPAL. BE SURE TO MENTION YOUR CHOICE OF BOOKS IN THE COMMENT WINDOW.
ANY 3 James Brakken books, signed and shipped free anywhere in the USA. (Email us for other destinations.) We pay the sales tax, too.
PUBLISH YOUR BOOK! Click HERE for info
CALL 715-798-3163 TO SCHEDULE A POWERPOINT SHOW TODAY ON ANY OF JAMES' "UP NORTH" BOOKS
You may have heard bits and pieces of the tale of murder fugitive, Ray Olson. Now it's time you learned the whole story---the story that the government didn't want folks to know.

OR maybe you're interested in Johnny Seadlund, who went from good young man to Public Enemy #1 in only 4 years. He spent much time in northwest Wisconsin.

OR, listen to James tell of battles between the Sioux and Ojibwe right in our back yard and other fascinating 1850s tales.

OR about the famous John Falcon Tanner, who became our own Chief Namakagon

OR how about the silver mines that Chief Namakagon knew of

OR over 100 fairly true short stories from long ago up north

OR how to save our lakes and streams.
OR any one of several other subjects James has prepared PowerPoint show about.
More shows coming soon! Join James at one of the upcoming PowerPoint slide discussions and learn the truth!
Contact James at 715-798-3163 to schedule a presentation for your club or organization.
NOW BOOKING TALKS TO LAKE ASSOCIATIONS AND COMMUNITY GROUPS.
Special Lake Association price when ordering multiple copies of SAVING OUR LAKES & STREAMS shipped directly to you:

"A Handbook for all who value clean, safe, healthy waters."
Inexpensive, print-on-demand, high-quality books. Fast, dependable service. Order 50 or 500 for the same, low, per-book price. Contact James Brakken today at TreasureofNamakagon@gmail.com
CLICK HERE to see the Trilogy web page! All 3 Chief Namakagon novels

Secure ONLINE ordering w/ credit card or PayPal OR download an order form below.
All books from this site are top quality autographed, 6 by 9, trade softcovers.
More at Online Store page.
3 REASONS TO PURCHASE HERE & NOT AT AMAZON: 1, BVP ships free to lower US and pays all sales tax. 2, Every book is inspected and signed by the author. Hassel-free returns, too. 3, Amazon has undercut America's small, indy bookstores to the point where many have closed. We need our Indy bookstores. Please help. 4, Amazon takes a big cut. Although you might save a bit more than a dollar, you will also be denying the author about five. Independent authors depend on internet sales. Thanks for supporting indy authors by ordering from our websites. JB

All BVP books are made in USA and make great gifts!

0RDER FORM BELOW. Click, print, fill out , and mail with your check of money order.

Saving Our Lakes & Streams (Ships Free)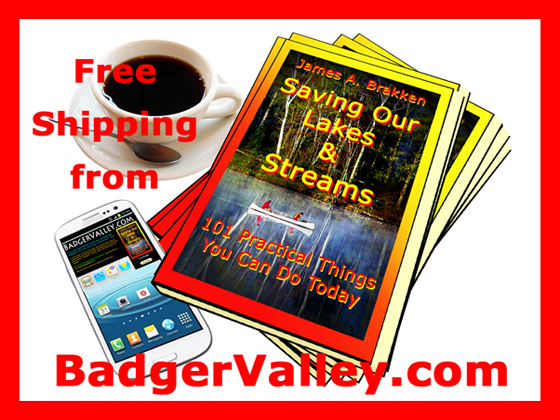 $ 14.99 USD
Protect your lake & waterfront property value.
At the Lakes & Streams page you'll find DEEP discounts on multiple copy orders.
A "user's manual" for all who love our lakes. Many tips and tricks to improve water quality, protect the fishery and other recreational uses, and even protect property values. A "must-have" for cabins, resorts, short-term rentals, and campsites. Sales tax & shippng paid by BVP!

For LAKE ASSN & CONSERVATION CLUB DISCOUNTS, contact the author at treasureofnamakagon@gmail.com. (Bulk orders of 20 or more are $5 less per book!)
DARK: A Campfire Companion (Ships Free!)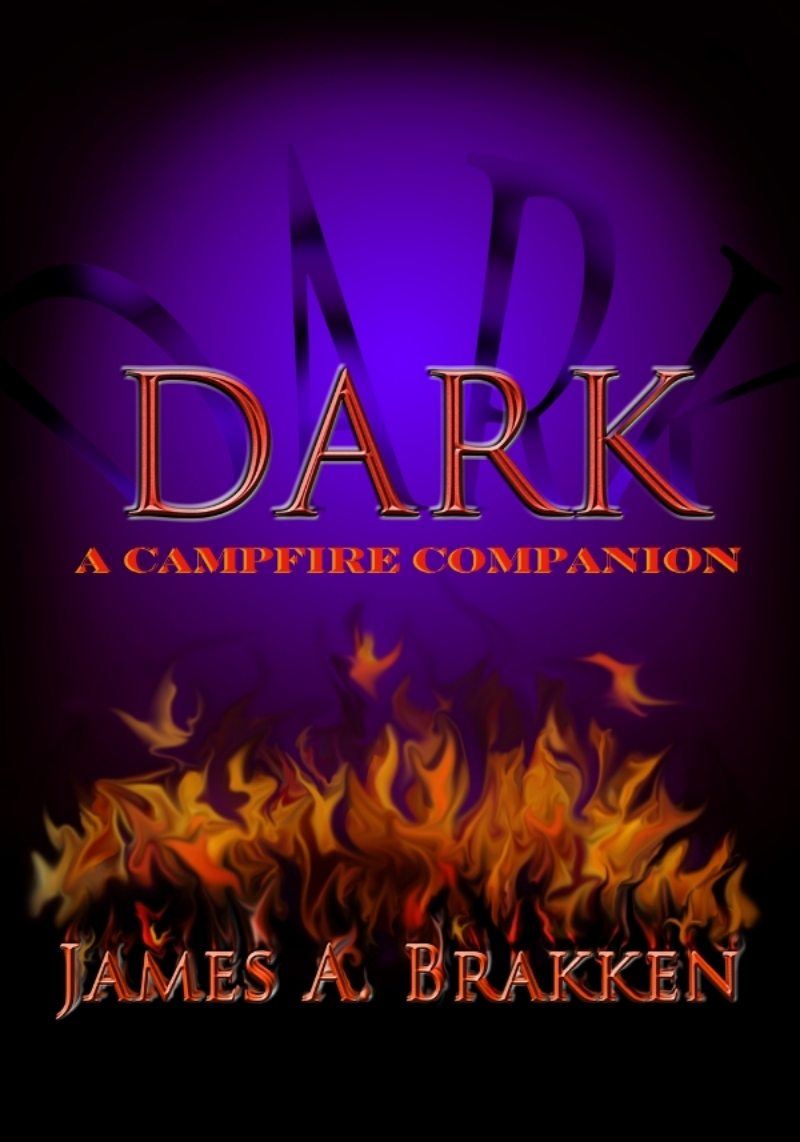 $ 17.99 USD
A must-have for all who enjoy a spooky tale or macabre poem! Contains DARK, DARKER, & DARKEST (17 very short but very scary stories plus 52 delightfully frightening poems. See some samples on our DARK page on this website.)
Contains 53 macabre illustratons by long-deceased artists! With DARK'S title changed and new stories added, it's perfect reading for dark and strormy nights or under the covers with a flashlight.
Signed and shipped free anywhere in the lower 48 states. (Email us for other destinations.) We pay the sales tax, too.
Moose & W P Dilby +36 - Ships FREE
$ 17.99 USD
The Moose and Wilbur P. Dilby
Plus Thirty-six Fairly True Tales from Up North

Stories from the good old days, straight from the heart and the heart of the north. Some are sad, some are shocking. Some are simply hilarious, but they're all fairly true, more or less.
Signed and shipped free anywhere in the USA. (Email us for other destinations.) We pay the WI sales tax, too.
The Secret Life of Chief Namakagon (SHIPS FREE!)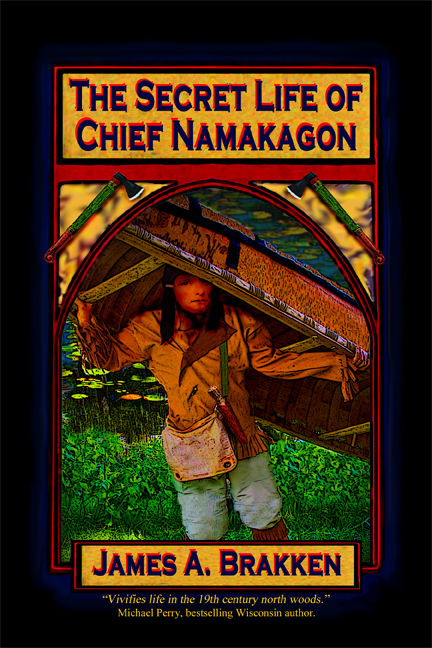 $ 17.99 USD
Who was Namakagon BEFORE he came
to remote NW Wisconsin in 1846? Was
he a fugitve wanted for murder? The
answer and his early life will amaze
you! Signed and shipped free anywhere in the USA. (Email us for other destinations.) We pay the WI sales tax, too.
Tor Loken & the Death of Chief Namakagon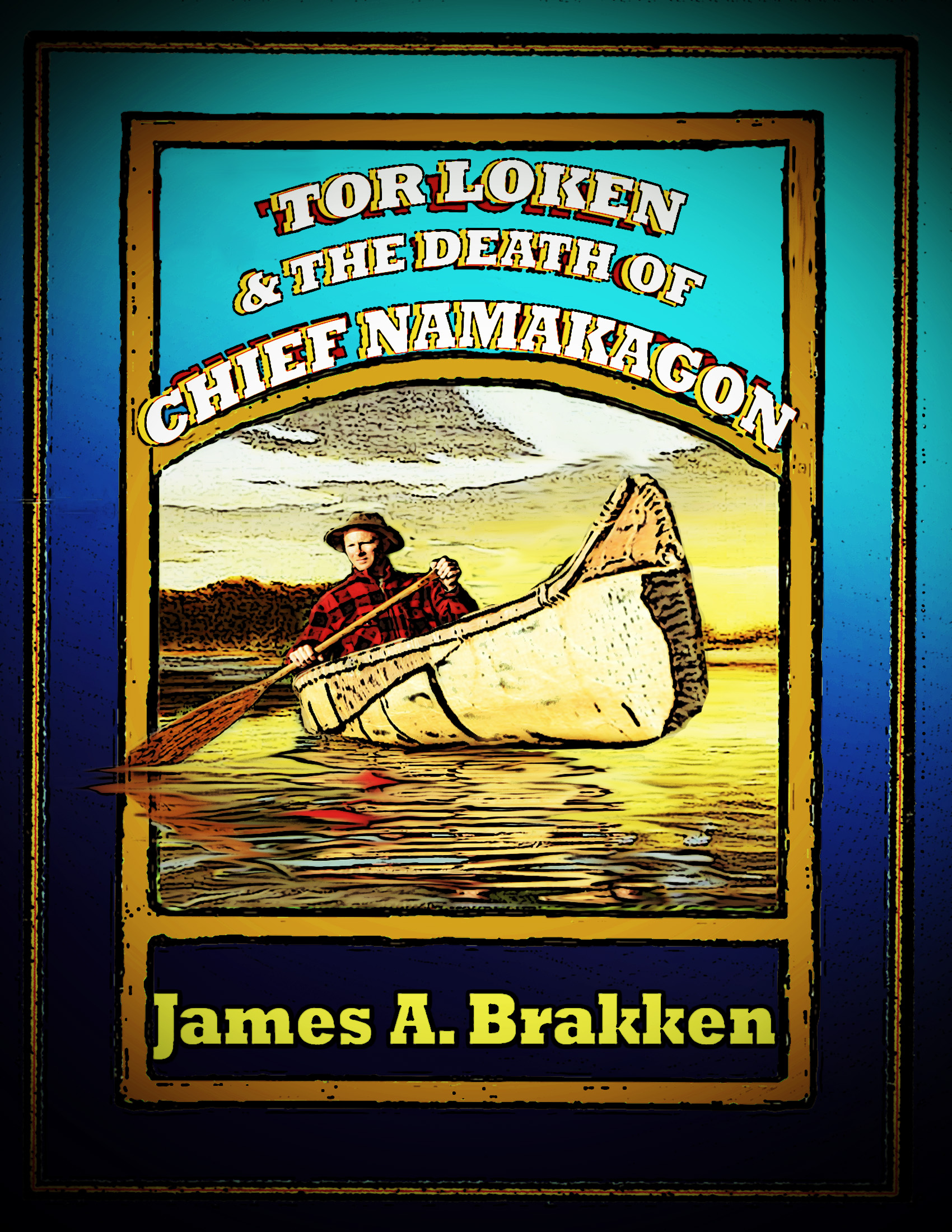 $ 17.99 USD
FREE SHIPPING

A fast-paced, fact-based 1886 murder mystery. Illustrated. 236 pages. Includes maps to the Marengo silver diggings. Signed.

Learn the facts behind Chief Namakagon's suspicious death as, with Tor Loken, you solve the mystery. Join Tor and Rosie as they save the tribal silver.
(For LARGE PRINT EDITIONS see the "ONLINE STORE" page in this website. Signed and shipped free anywhere in the USA. (Email us for other destinations.) We pay the sales tax, too.
FOR ALL BVP BOOKS, DISCOUNTS, MORE, see the "ONLINE STORE" page.

Click on the images to see the DARK or the BVP pages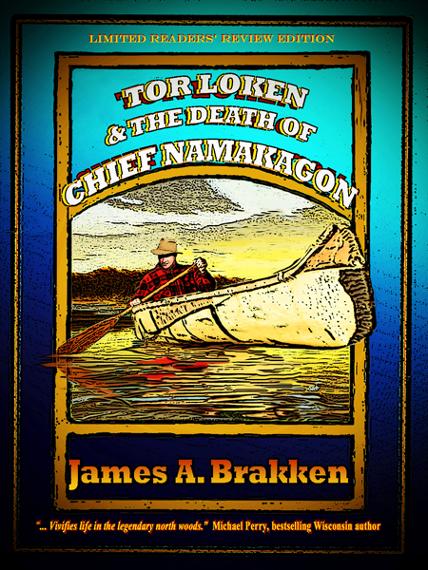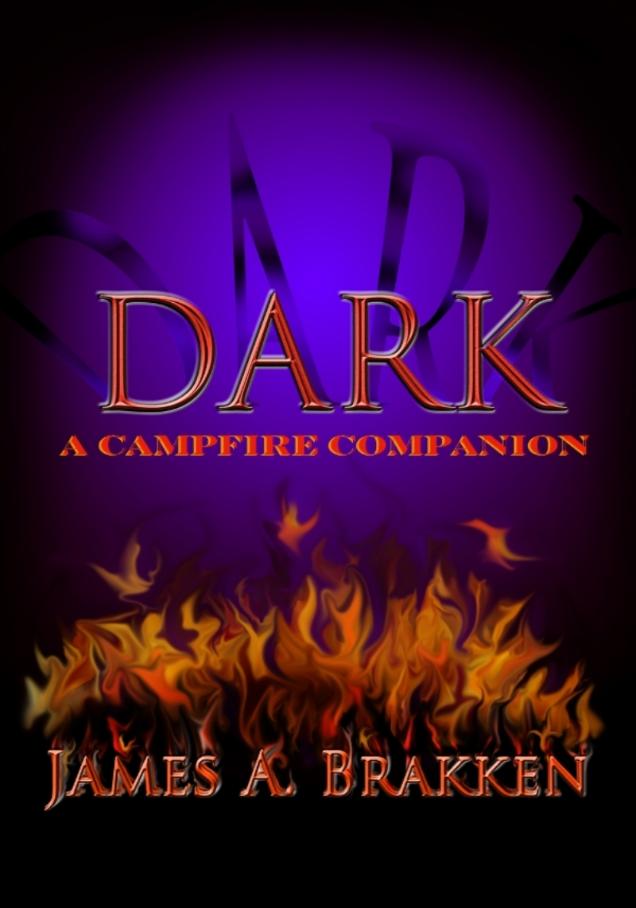 THE TREASURE OF NAMAKAGON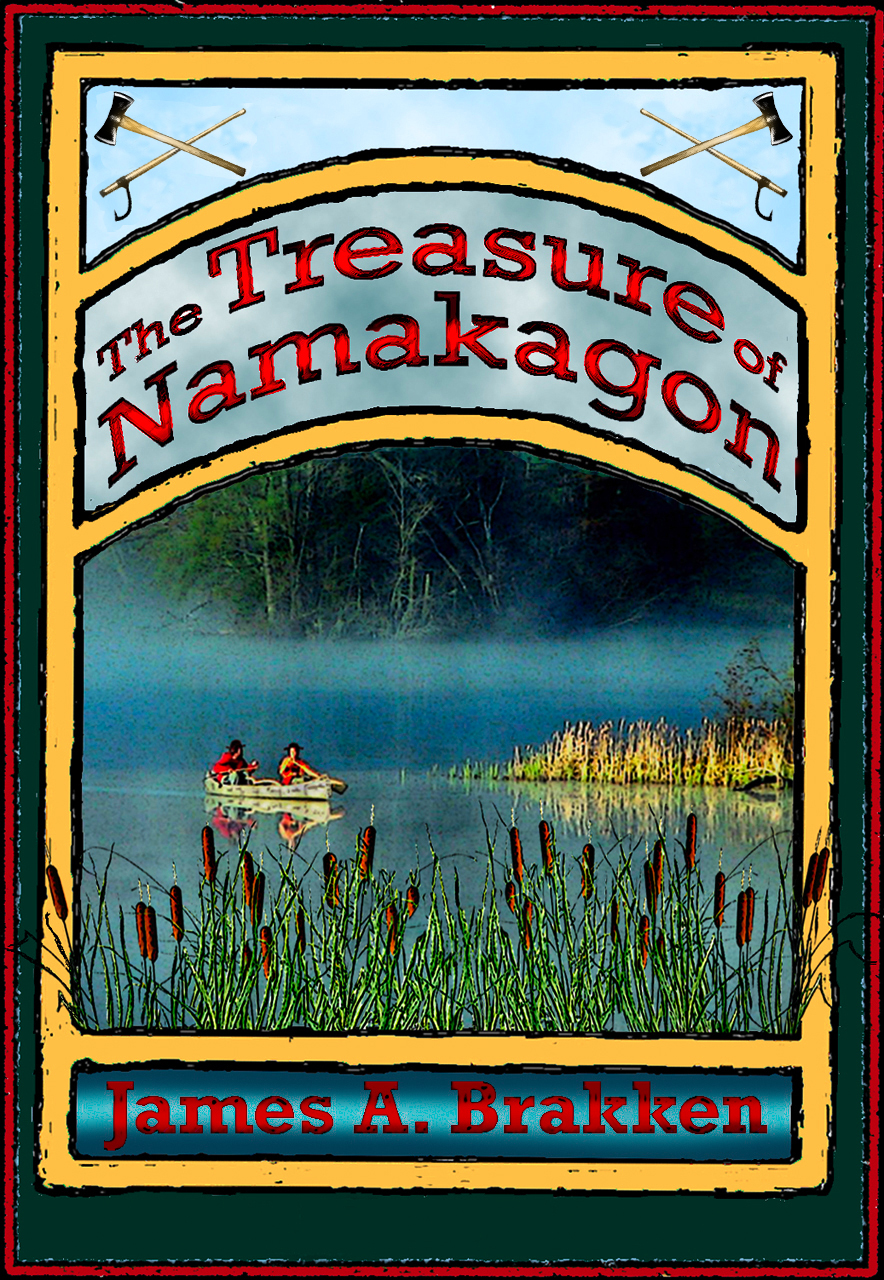 $ 17.99 USD
This is the 2013 ABNA 2nd PLACE WINNER OUT OF 10,000 ENTRIES. $17.99. Shipping & Tax included. Signed by the author. 247 pages, 62 illustrations, 43 exciting chapters.

Find the LARGE PRINT EDITION in our ONLINE STORE page. Signed and shipped free anywhere in the USA. (Email us for other destinations.) We pay the WI sales tax, too.
UPDATE:
All 11 James Brakken books
are now available at Redbery Books and the Loon Saloon in Cable, Marketplace Foods in Hayward. In Bayfield, find the trilogy at the Old Rittenhouse Inn and Apostle Island Books. Chequamegon Books in Washburn carries it as do many "up north" historical museums. Spirt Bay in Canal Park is the only place you'll find it in Duluth. The Little Gift Shop in Solon Springs and The Grand View Store each carry all 11 books. Northwind Books in Spooner carries some.
Watch for the SUMMER 20
20
official 45 Fairly True Tales from the Old Corner Bar collection book launch details at this website and on facebook at
https://www.facebook.com/jim.brakken
THE TREASURE OF NAMAKAGON:
An 1883 lost treasure and lumberjack adventure. 26 stories woven into a great lumberjack tale. Set in Bayfield and Sawyer Counties in northern Wisconsin and in Chicago. Fiction based on fact. Text and 63 illustrations by James A. Brakken.
ENDORSED BY MIKE PERRY, LARRY MEILLER, LAMOINE MACLAUGHLIN, ERIC OLSON, ANNE STRATTON, WALDO ASP, JEFF REVERA, Others ...

"Weaving mystery into history, "The Treasure of Namakagon" vivifies the tumultuous nature of 19th-century life in the legendary northwoods." Michael Perry, bestselling Wisconsin author.
"Great story. I liked it!." Larry Meiller, Wisconsin Public Radio host.
... a very talented writer. Consider me fan!" Jeff Rivera, Media personality, bestselling author.

"Open with caution. You won't want to put this one down." LaMoine MacLaughlin, Author, President, Wisconsin Writers Association.
Brakken's new book animates the long history of conflicts over Wisconsin's water and mineral resources. Eric Olson, UWEX-Lakes Director.
"A twisting, thrilling mix of mystery, adventure and legendary treasure, still waiting to be found. .... ...a great fund raising idea for our lake associations. ... Wisconsin history buffs will find this book a treasure in itself. ...an exciting adventure for all ages. Waldo Asp, Northwest Waters President and AARP County Chairman
"Like a live history lesson, Brakken takes his readers on a ride down Northern Wisconsin's untamed Namakagon River, back when giant virgin forests lured heroic lumberjacks to seek their fortune. In scene after scene, the reader is surrounded by the beauty of pristine woods and lakes, rooting for the good guys to beat out the greedy ones, even learning step by step how to place the giant saw so the magnificent tree falls in just the right place." A. Y. Stratton, author of Buried Heart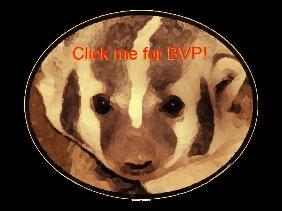 The Treasure of Namakagon FACTORY BLEM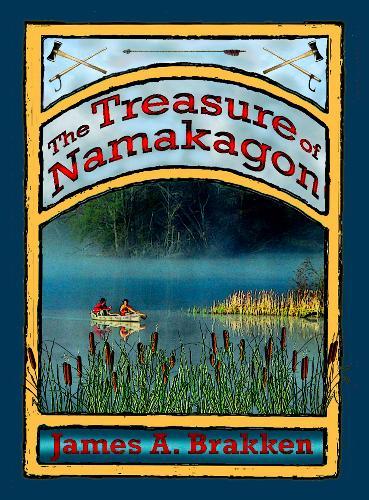 $ 14.99 USD
SAVE $3 OVER REGULAR ONLINE PRICE!
Tax included. Ships Free.
A twisting, turning adventure, 43 chapters, 63 illustrations and glossary.

AUTOGRAPHED Factory blem. Has very slight problem with images. Otherwise identical to regular softcover. Some of these may have slight cover damage such as slight scuffing or a crease on the cover.

If you are not pleasd with your copy, We will exchange for another, though you'll have to pay shipping.
BVP has sold many of our blems without a single complaint. Books we feel are too damaged to reflect well on BVP are never sold. They are donated to the Salvation Army or other venues.
Signed and shipped free anywhere in the USA. (Email us for other destinations.) We pay the sales tax, too.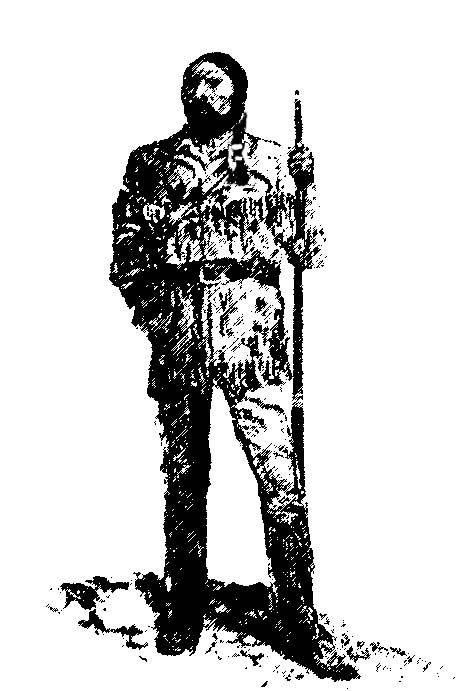 Namakagon stood to meet them. He was broad-shouldered and a half-foot taller than anyone in the room. He had black hair and a full beard. His buckskin clothes were clean and neat. A diamond-shaped silver medallion was neatly stitched onto his shirt. A dark belt around his waist supported a sheathed knife and two buckskin pouches.
Free Sample: DISCUSSION AND STUDY GUIDE AND MAPS. See Index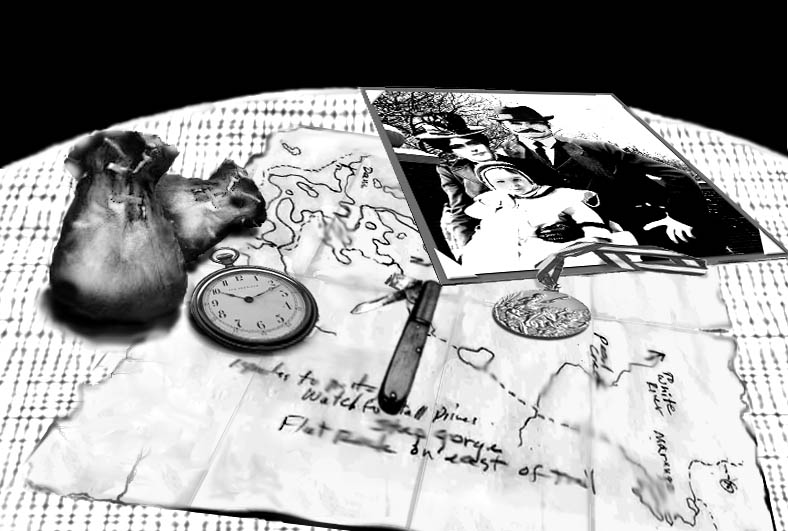 Above: "One pouch held tobacco. In the other was a map and an old pocketknife with one broken blade, a battered silver pocket watch, an old gold medal, and a very old tintype photograph. Scratched into the back of the photo was '1868'."

Below: Charlie Martin on a star load of twenty-footers.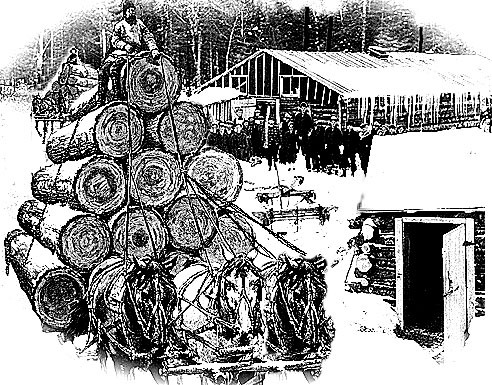 This is a thrilling north woods adventure, based very closely on historical facts from the 1880s logging days near Cable and Hayward, Wisconsin.



Join with 16 year-old Tor Loken as he and his mentor, Chief Namakagon, work to outwit the big timber tycoons and protect the secret of the silver mine. (This mine truly existed and has not been found since the chief's death in 1886.)

Entire book available NOW for Kindle and all other readers! See the first 10% free before deciding to purchase. [Purchase price is just $.99 for a limited time]
Click on this link:

Chapters available here & now. (Go to

'CLIPS'

page at top.)

Kindle software for your PC is FREE!
Kindle for personal computers is free at
http://www.amazon.com/gp/feature.html/ref=kcp_pc_mkt_lnd?docId=1000426311


See free excerpts and chapters on

'CLIPS from the book'

page now. [see top of page].
The novel:
This north woods adventure is written and illustrated by Wisconsin conservationist

James A. Brakken

. See more on the 'About Us' page, above.

This is historical fiction based closely on many facts surrounding the Great Lakes states' timber boom of the 1880s and the legendary lost silver mine near Lake Namakagon in northwestern Wisconsin.
Themes and concepts in this story are rich and varied. See the 'Themes and Concepts' page for more.
Author readings available at your community club, library or school. Contact the author today.
The ebook is now available at SmashWords.com, Amazon and B&N. They can be read on your personal computer, Nook, smart phone, blackberry, I-pad, or on any of a number of other e-readers, including the Kindle. Click on the box link at top of page.

Questions??? Contact James Brakken: 715 798 3163 or BayfieldCountyLakes@Yahoo.com

The Chicago, St. Paul, Minneapolis, Omaha and Northwestern train was known by most as the 'Omaha'.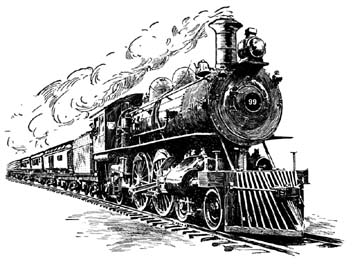 See free excerpts and chapters RIGHT NOW! Just go to the top of this page and click on

'CLIPS from the book'
See 18 FREE SAMPLE CHAPTERS prior to purchasing. No obligation.

Click Here:


Imagine . . . you find a box containing items from years past, including a decaying map and a journal written about one year in an 1880s lumber camp. The journal tells the story:
After a daring 1883 rescue, Ingman Loken frees his 16 year old nephew, Tor, from a child labor scheme in a Chicago coal plant. Ingman brings him to the Loken' s lumber camp in far northwestern Wisconsin. There, Tor meets Namakagon, an Ojibwe Chief who knows of a secret silver mine. They soon learn that a sinister lumber baron intends to stop the Lokens from driving their timber down the river. Only a confrontation between the lumberjacks from the two lumber camps will decide who rules the river . . . the industrialists or the people.
More information can be found on this website and by e-mailing TreasureofNamakagon@gmail.com

This book will give you a glimpse into Wisconsin's single greatest economic event: The harvest of the largest stand of white pine in the world, a timber cache that was estimated to take 1,000 years to cut but was gone in just fifty. Tens of thousands of lumberjacks descended on the north hoping to harvest the 'green gold'. Many northern Wisconsin towns sprang up and then boomed into bustling cities, full of life, fast money, loose women, ne'r-do-wells, businessmen and lumberjacks. Most of those boom towns failed soon after the pine was cut, shrinking to impoverished settlements and, in some cases, vacant ghost towns. Wasteful practices, poor management and outright greed prevailed. The great Wisconsin pinery, as it was called then, will never return. What remains today are the descendants of the lumberjacks and others who followed them along with the rich, rich history they contributed.
. the legendary lost silver mine .

What also remains is the quest to find the Namakagon mine. 1880s newspaper accounts prove it existed. It's location is still a mystery and many still search for the Treasure of Namakagon today. Your search for the treasure begins with the map below and the above links to other pages in this website. Good luck!
Below: "There, on the back, was what looked like a map."